The bride has a lot of decisions to make on her wedding day.From dresses to shoes to makeup, most brides will go to great lengths to find out what to wear on this memorable day.For brides who are proud of their fashion, there are plenty of bridal accessory trends to consider in 2020.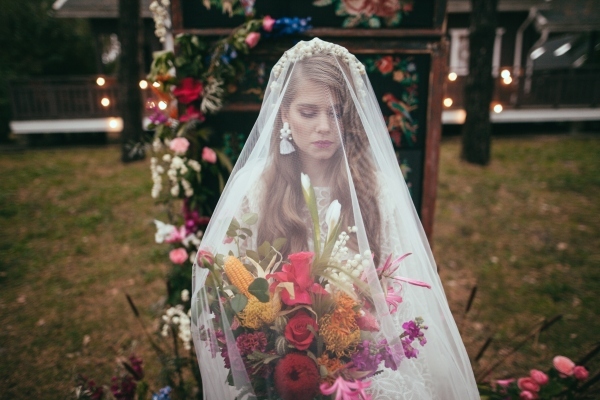 Hats

Top off your bridal look in 2020 with a hat! These accessories in all shapes and sizes are a big wedding runway trend hitting the scene. Brides tend to have polarizing views on the idea of wearing a hat down the aisle, but if you opt to do so, it'll certainly make a fashion statement.
Topping off your bridal look should be fun and exciting. With so many different trends on the scene for 2020, you'll have your pick of what best suits your style preferences.

3D Flowers

While this is a trend that's big on dresses, it'll spill over into accessories in 2020. 3D flower appliqués will be appearing on everything from gloves to bridal clutches.

Belts

Belts have had their place in the bridal accessory world for a while, and their popularity will grow in 2020. The great thing about belts is that they're available in a large variety, from laser cut to beaded to metallic. This is another place for an earlier mentioned trend, 3D flowers, to come into play, too.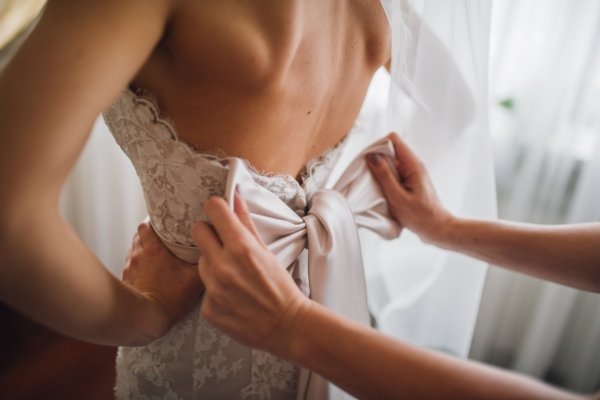 Statement Veils

Thanks to this trend hitting not only bridal runways but also being made popular by celebrities, statement veils are projected to be huge in 2020. Veils with embellishments, colors, or even words written on them will make a statement and be a big part of the look that many brides choose this year.

Big Headbands

Brides will be going big and bold in 2020 when it comes to their headbands. The taller, the better as far as this trend is concerned. Elegant and over the top headbands with jewels or pearls are something to be on the lookout for this year. These will look great with a simple hairstyle worn loose or can jazz up a ponytail or bun.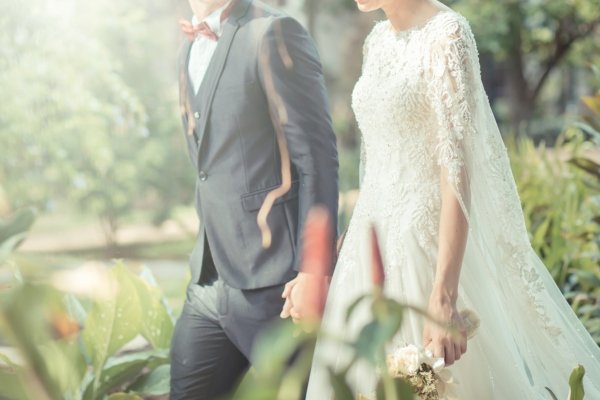 Pajama Sets

While this isn't a bridal accessory that's worn during a ceremony or reception, it's a great add-on nonetheless! Luxe pajama sets or robes are perfect for a bride and her gals to get ready in during the morning of the big day. Not only are these comfortable and stylish, but they look great in photos. Plus, they make for a nice memento to wear long past your wedding day. Throw in a pair of slippers to complete the look.

Big Sleeves

While not a traditional accessory, big sleeves will be, well, big this year. These voluminous arm adornments scream 1980s style, but remember that these days, everything old is new again. While these are over the top, they make a statement piece for a bold bride.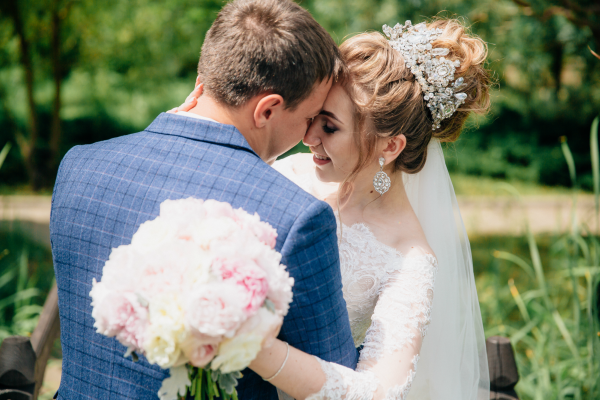 Feathers

Accessories with feathers have earned their spot on the popular list for 2020. While feathers can be present on a bridal gown, they can also be great on a range of accessories. A bolero or wrap is a fabulous place to incorporate feathers into a bridal look, particularly for a winter wedding. Another idea to add feathers to your look in addition to a pop of color is to wear them in your hair.

Spell it Out

Accessories that say something are something to look for in 2020. Sparkly hair accessories that say words like "Bride" or "Future Mrs." have become very popular. Clutches that are monogrammed or have a catch phrase on them are also a great way to take advantage of this trend.